At least one person was killed and five were injured after a massive gas pipeline explosion in Kentucky's Lincoln County on Thursday morning, Aug. 1, authorities said.
A 30-inch gas pipeline belonging to the Texas Eastern Transmission Pipeline exploded in the area around 1:30 a.m. local time, causing a tremendous amount of damage, according to Lincoln County Director of Emergency Management Don Gilliam.
The explosion happened in Moreland, between Junction City and Hustonville.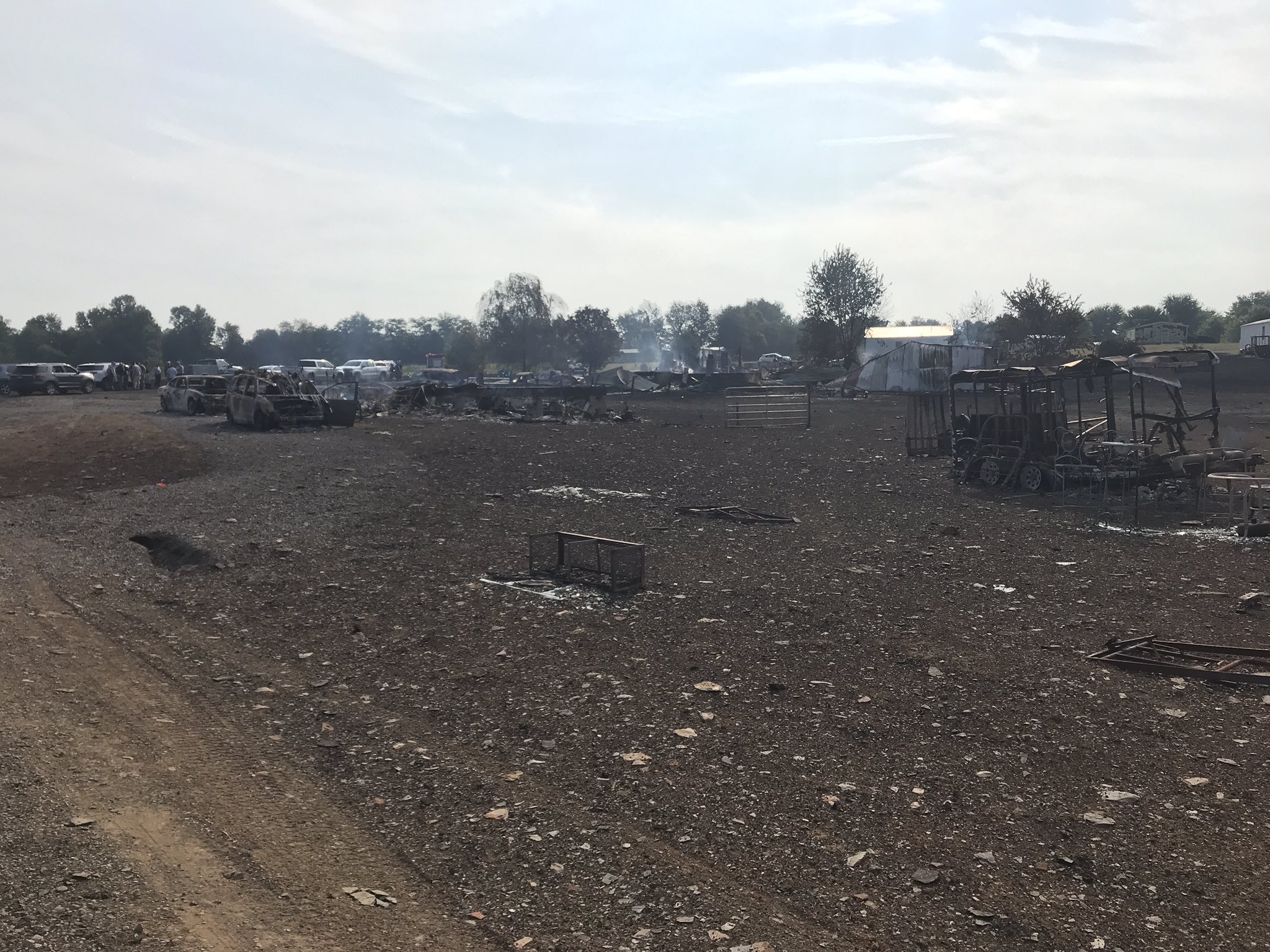 The flames reached about 300 feet into the air and could be seen throughout Lincoln County, Gilliam said.
Firefighters doused the flames by 8 a.m. local time, with trucks repeatedly refilling their tanks and returning to the scene. The debris was still too hot to safely move or handle, officials said.
#BREAKING: Authorities are working to determine the cause of a massive explosion in Lincoln County, Kentucky. — Officials believe the incident may have been caused by a ruptured gas line. Watch 👇🏼pic.twitter.com/S0xzjXjLoJ

— Elma Aksalic (@ElmaAksalic) August 1, 2019
One person was killed because of the blast and at least five others were transported to a local hospital with nonlife-threatening injuries. Five to seven people are also missing, officials said.
The person who died was identified as Lisa Denise Derringer, 58, of Stanford, Kentucky, the Lincoln County coroner said.
At least six structures caught fire in the area of the Indian Camp Trailer Park and were destroyed. About 75 residents were evacuated from the mobile home park to the New Hope Baptist Church in Stanford as firefighters worked on the fire, officials said.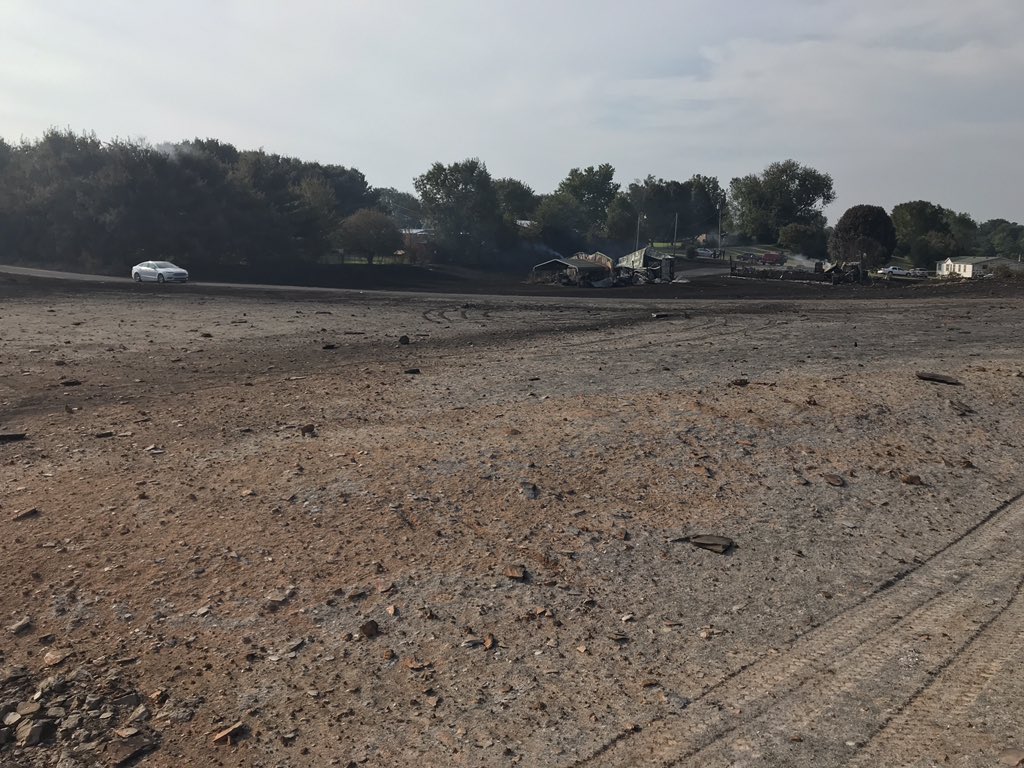 The blast also damaged train tracks that run through the area, forcing 31 trains to back up overnight, authorities said.
Gilliam urged people gathering for the multistate 127 Yard Sale to stay away as crews worked to put out fires.
It was not immediately clear what caused of the explosion but officials said they will continue to investigate the scene.
A statement from Enbridge based in Calgary, Canada, which owns the gas line, said company officials were responding to the rupture.